Biography
Stuee has been in the land of sun for 9 years and during that time he has played large, medium and small crowds including theatres, stages large and small and intimate gatherings. He is an MC / Presenter / Interviewer / Singer / Actor / Director
He has been the host of the Middle East Film and Comic Con held in Dubai since its inception and has developed and grown with the event supplying a majority of the on stage and celebrity content.
At the first MEFCC he interviewed then moderated Q & A sessions for Jason Mamoa, John Rhys Davies and many others. 2013 Saw him interview and moderate for Ioan Gruffyd, Alan Tudyk, Manu Bennet, and Warwick Davis. In 2014 the list of interviewees consisted of Taylor Kitsch, Seth Green and the one and only Stan Lee. 2015 saw William Shatner, Sam J Jones and Kelly Hu come under the spotlight with Stuee, and in 2016 he interviewed WWE Superstar Randy Orton, Jamie Lannister himself -Nickolaj Coster-Waldau, Stan Lee (again), Nick Frost and from the Back to the Future franchise Doc Brown – Christopher Lloyd in front of a 60,000+ crowd.
Stuee specialises in Swing and Jazz standards but he is also adept at Rock and Roll and pop from any era from the 1950′s to the 2016′s!
He had the pleasure of singing for Janet Jackson at the very first Abu Dhabi Grand Prix Ball in 2009 and again opened the 2010 Ball with a swing set to set the tone of the evening for the guests. In March 2013 he was a guest singer with Salha and the Million Dollar band performing at the prestigious Oil Barons Ball at Meydan Racecourse.
He has sung at award ceremonies and corporate parties as well as comparing two Australian Business Council Dubai annual get togethers. He is also a regular performer with the Abu Dhabi Big Band and has both Blues Brothers and Elvis tribute acts available.
As well as singing and hosting the MEFCC he has performed Master of Ceremony duties at various high profile events including being the face of Du Live for 2012 presenting Quiz shows, Talent Shows and interviewing concert goers as well as being a judge for the Du Live / Virgin Radio Talent Competition to win a chance to meet Justin Bieber. Other MC duties include Dubai Airports, Dubai Tourism Authority, Etihad Airways, the launch of Air Asia in the UAE, Lloyds List, Taste of Dubai, Globe Soccer Awards pre event and for Deloitte.
He is the MC of choice for Samsung, Emirates NBD, LG, DHL Global Forwarding and many other companies based in the UAE. He is also a regular voice over artist for the likes of Etihad airways.
In the persona of Disco Dave he is also a premier party DJ – 60's-90's style with live PA included in the show!
He also writes and produces shows for adhoc one off events and can be found playing various characters for many of the UAE's best event companies.
Stuart is also a regular to the airwaves of the UAE with co-hosting duties on the Dubai Eye 103.8fm Mid morning show – Dubai Today with Suzanne Radford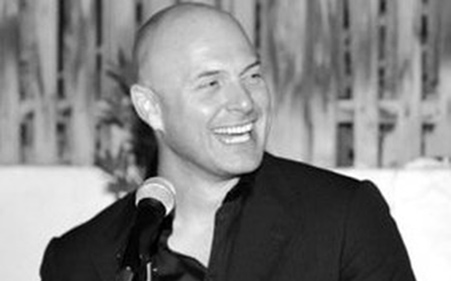 For all bookings and enquiries please
Contact SJKennedy